Licensed Professional Counselor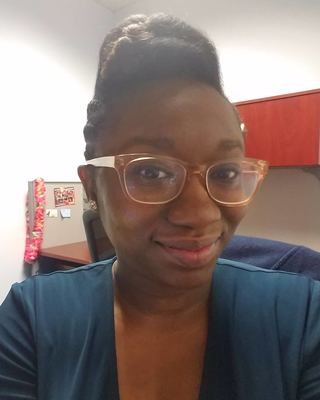 Lauren Anderson MEd, LPC-S
Lauren Anderson is a Licensed Professional Counselor and a Board Approved Supervisor in Virginia. She obtained a Bachelor's Degree in Psychology from Hunter College and a Masters Degree in Marriage and Family Therapy from the College of William and Mary.
Lauren has provided individual and family counseling services to the Tidewater and Richmond communities for over five years. She currently offers treatment to adolescents, college students, adults and older adults struggling with issues such as adjustment disorder, anxiety disorders, mood disorders, grief/loss, low self-esteem, codependency/boundary issues, identity development/adjustment for 1st and 2nd generation Americans, imposter syndrome. She also offers treatment to families struggling with issues such as persistent conflict, parenting concerns, behavioral issues, communication skills, parent-child attachment issues, generational patterns/concerns. Lauren incorporates a trauma informed, culturally humble eclectic approach of evidence-based theories such as SFBT, CBT, DBT, Narrative Therapy, Person-Centered Therapy, Structural Family Therapy as well as creative expression to assist clients in reaching their goals.
'Not Accepting Clients at this time.'
Cynthia Kilgore Shaikh, Resident in Counseling
Cynthia (pronouns she/her/hers) is a Resident in Counseling with extensive experience working with mental health, substance abuse and adjustment concerns. She has a Bachelor od science degree in Psychology from Longwood University and a Master of Science degree in Rehabilitation Counseling from MCV/Virginia Commonwealth University. She is supervised by Lauren Anderson (License # 0701008795)
During her career, she worked in several community settings, a university counseling center and the non-profit sector. Her areas of interest include anxiety disorders, mood disorders, mindfulness, grief/loss and adjustment issues as well as the neuroscience of mental health concerns. Cynthia believes that fostering the therapeutic relationship is the most important factor in providing therapy and is committed to meeting a client where he, she or they are in setting goals for therapy. She utilizes a variety of therapeutic approaches including but not limited to Cognitive Behavioral Therapy, Acceptance and Commitment Therapy, Solution Focused Brief Therapy, Motivational Interviewing and Mindfulness based interventions. Additionally, Cynthia works from a trauma informed care perspective with her clients. She has a strong passion for social justice and operates from a place of cultural humility.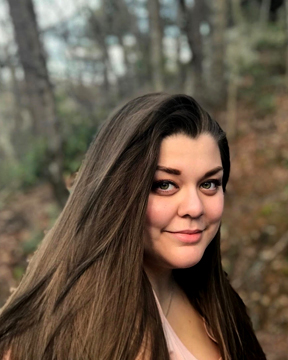 Nicole Bustillos, Clinical Mental Health Intern
Nicole (she/her) is a counselor-in-training pursuing her Master of Arts in Clinical Mental Health Counseling at Wake Forest University. Nicole strives to create a comforting and inviting space for collaboration and communication during sessions using an eclectic approach. She strongly believes in cultivating a trusting and nonjudgmental space to allow for true exploration and healing for clients. Nicole aims to help clients with relationship-building, empowerment, and finding tools that emphasize her client's strengths. At this time, she is offering telehealth and in person services in the greater Richmond area under the supervision of Lauren Anderson, LPC (License #0701008795). 
Yolanda Bowden, Practice Manager
Monday to Thursday 9am to 12pm
Hello, I am Yolanda.  I am a retiree from the Federal Government after 34 years of service including four years active duty in the U.S. Army.  My husband spent over 20 years in the military in which we moved a lot, thus me changing jobs.  I have worked for the department of the Army, the department of Defense, the Federal Aviation Administration and finalized my career with 17 years with the Defense Commissary Agency.  So, you would say I know a little about a lot.  The Defense Commissary Agency operates 236 commissaries (grocery stores) worldwide to sell food and related household items to active, Reserve, and Guard members of the Uniformed Services, retirees, family members, and other authorized patrons.  So, what did I do?  I was the supervisor for everything customer facing "Patron Awareness."  I supervised the Consumer Advocate, Social Media, and Customer Comments.  I publish the Commissary Newsletters, and Sales Flyers.  The best part of that job was talking to the old veterans that would call to complain about services that they received and by the end of the conversation I would know when they served, why they served and a lot more.  They were so happy to have an open ear that sometimes they would just drop the complaint all together.   Patience, Time, Recognition and an open ear was all it took.
My passion has always been strong with the military, however my family tops all of that.  I have been a proud wife of 30 years, a mother of three lovely women and a grandmother of two.  I have a lionhead rabbit named J-Coal, a gorgeous long haired guinea pig named Caramel Macchiato and the newest addition to the family is Blaze, a havanese puppy.
I obtained a bachelorette degree and a master's degree.  I had a great career with the government, so now what?  My life is all about giving back.  Helping the young people and their dreams of opening business and providing help and guidance as needed.  That is why I am here and I am so grateful that they have allowed me to learn new skills and to provide my expertise when I can as the new Practice Manager.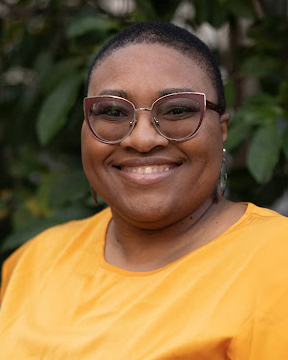 Jahnnae Peeples (Resident in Counseling – pending per Board of Counseling approval)
Accepting clients for August 2023, Call our office to schedule with her now!
Jahnnae is a second-year graduate student at VCU pursuing her Master of Education in Counselor Education with a concentration in Couples and Family Counseling. Additionally, Jahnnae has a Bachelor's Degree in Psychology from VCU. Prior to working with folks in private practice, she worked with children, adults and families in a community mental health setting. Jahnnae has professional training in using a strength-based, integrative model that includes a family systems approach, as well as other theoretical approaches such as cognitive behavioral, feminist and emotionally focused therapies. Her approach is based on each individual or couple's unique personal and relational goals.
Jahnnae works with individuals, couples, and families. She is passionate about helping clients achieve wellness in the different relationships that exist within their lives. Whether it is a relationship with self, partners or family members, she is interested in working with clients to achieve their optimal wellness goals. Jahnnae especially enjoys working with couples to help cultivate long-lasting, healthy relationships. She is LGBTQIA+ affirming and multiculturally competent.
Jahnnae strives to create a warm, welcoming, safe space that can be helpful in navigating the client's individual, or relationship journey. She is dedicated to utilizing a trauma-informed, multicultural approach that allows her to acknowledge and honor every individual or couple's perspectives and worldviews while being culturally sensitive and inclusive regardless of sexual orientation/gender, race or socioeconomic status.
In her spare time Jahnnae enjoys spending time with her husband and son, reading novels, exploring local restaurants and wineries and listening to music.
8100 Three Chopt Rd Rm 203
Richmond, VA 23229
804-293-0306
Fax: 804-237-0358