Licensed Professional Counselor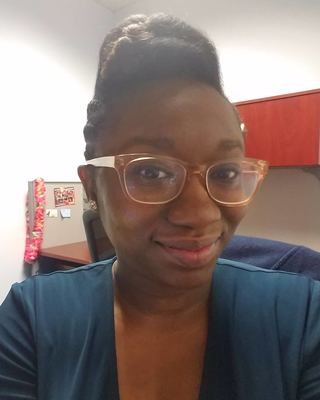 Lauren Anderson MEd, LPC-S
Lauren Anderson is a Licensed Professional Counselor and a Board Approved Supervisor in Virginia. She obtained a Bachelor's Degree in Psychology from Hunter College and a Masters Degree in Marriage and Family Therapy from the College of William and Mary.
Lauren has provided individual and family counseling services to the Tidewater and Richmond communities for over five years. She currently offers treatment to adolescents, college students, adults and older adults struggling with issues such as adjustment disorder, anxiety disorders, mood disorders, grief/loss, low self-esteem, codependency/boundary issues, identity development/adjustment for 1st and 2nd generation Americans, imposter syndrome. She also offers treatment to families struggling with issues such as persistent conflict, parenting concerns, behavioral issues, communication skills, parent-child attachment issues, generational patterns/concerns. Lauren incorporates a trauma informed, culturally humble eclectic approach of evidence-based theories such as SFBT, CBT, DBT, Narrative Therapy, Person-Centered Therapy, Structural Family Therapy as well as creative expression to assist clients in reaching their goals.
'Not Accepting Clients at this time.'
Cynthia Kilgore Shaikh, Resident in Counseling
Cynthia (pronouns she/her/hers) is a Resident in Counseling with extensive experience working with mental health, substance abuse and adjustment concerns. She has a Bachelor od science degree in Psychology from Longwood University and a Master of Science degree in Rehabilitation Counseling from MCV/Virginia Commonwealth University. She is supervised by Lauren Anderson (License # 0701008795)
During her career, she worked in several community settings, a university counseling center and the non-profit sector. Her areas of interest include anxiety disorders, mood disorders, mindfulness, grief/loss and adjustment issues as well as the neuroscience of mental health concerns. Cynthia believes that fostering the therapeutic relationship is the most important factor in providing therapy and is committed to meeting a client where he, she or they are in setting goals for therapy. She utilizes a variety of therapeutic approaches including but not limited to Cognitive Behavioral Therapy, Acceptance and Commitment Therapy, Solution Focused Brief Therapy, Motivational Interviewing and Mindfulness based interventions. Additionally, Cynthia works from a trauma informed care perspective with her clients. She has a strong passion for social justice and operates from a place of cultural humility.
Bianca Klein-Breteler, Resident in Counseling
Bianca is a Resident in Counseling and Certified Rehabilitation Counselor. She is supervised by Lauren Anderson (License # 0701008795). She obtained a Bachelor's degree in Human Biology from the University of Virginia and Master's degree in Counseling from Virginia Commonwealth University.
Bianca's wide range of interests and professional experiences have led her to work in various roles and settings, and she enjoys bringing this diverse perspective to her work as a counselor. For the last three years, she has provided individual and family counseling services, crisis counseling, and rehabilitation counseling in North Carolina and Virginia. Her approach incorporates trauma informed, integrative, and holistic approaches that are tailored individually to help clients reach their personal goals.
Rebecca 'Becky' Jones, Resident in Counseling
Hello! My name is Rebecca 'Becky' Jones, and I am working towards my LPC license in Virginia. I earned my Bachelors in Elementary Education from the University of North Florida, taught for two years, then earned my Masters in Clinical Mental Health Counseling from Liberty University in 2020. I have experience working with children, adolescents, adults, and the geriatric population over the past 4 years in the mental health field doing intensive in-home services, outpatient counseling, and equine-assisted psychotherapy
My clients would describe me as personable, empathetic, compassionate, sweet, reliable, and supportive. My therapeutic framework is integrative but with an emphasis on person-centered, faith-based, solution-focused, psychodynamic, and strengths-based modalities. I enjoy collaborating with my clients and genuinely care and want the best for them. I enjoy having a variety of interventions such as art, play, games, assessments, worksheets, psychoeducation, and active listening. I like to meet my clients where they are at, and help them create goals, identify negative thinking patterns and beliefs, and offer practical insight and problem-solving along the way!
I look forward to meeting you and being part of your healing journey!
Becky is supervised by Lauren Anderson, LPC (License # 0701008795)
6807 Patterson Avenue, Suite A
Richmond, Virginia 23226
804-293-0306
Fax: 804-237-0358